Bully Proof Your Children | And What To Do If The Bully Is Yours – eBook
We all understand the incredible challenges that parents face with raising their kids in today's world.
There's the difficult balance of being present as a parent. Then there's the ever present battle to walk a healthy middle ground between your job and your family.
Sometimes, your children suffer in this battle due to the lack of communication.
In this eBook, you will learn about one of the major issues that children face in their life, i.e. BULLY
Professionals estimate that over 160,000 children skip school each day to avoid being bullied. Over 3.2 million students are bullied each academic year.
Bullied boys and girls report anxiety, loneliness, and depression. So, parents or teachers must do something about this.
In this eBook, you will learn about types of bullying, which types of kids become a victim & what can you do to help your kids.
Details:-
Pages: 61 ( colorful )
File Size: 2.01 MB
File Format: PDF
Reselling: NO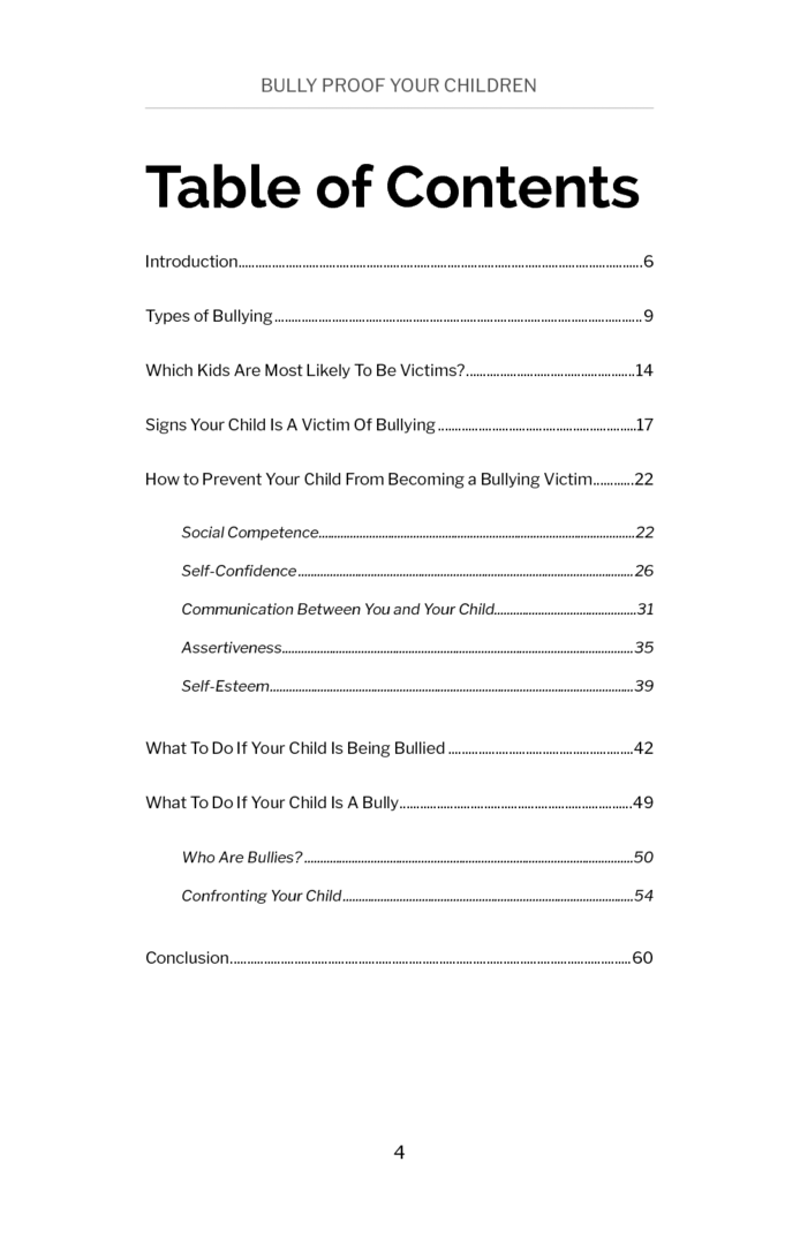 SAMPLE: